Accounting 1B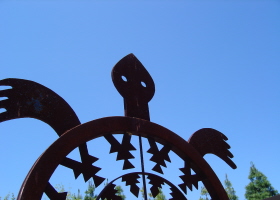 This is the second course in a three course series at De Anza College. The first two courses cover financial accounting and the third course deals with managerial accounting. Accounting is the "language of business" and can be thought of as an information system that provides reports to stakeholders about the economic activities and condition of a business. Accounting 1B is the second accounting course at De Anza and will cover fixed assets, payroll and current liabilities, corporate and partnership accounting, long-term liabilities, investments, cash flows, and financial statement analysis.
Student Learning Outcomes for this course:
1. Demonstrate a knowledge of the users of accounting information and forms or business ownership, risks and capitalization of each and prepare, analyze and evaluate the financial structure of a firm using corporate financial statements (and include the statement of cash flows).
2. Analyze and evaluate the capitalization of a firm using debt and equity and apply net present value methodology to the analysis.
This page is only for Winter 2020 ACCT-001B-07Y TuTh 12:30pm
New Transition Calendar for last three weeks of class