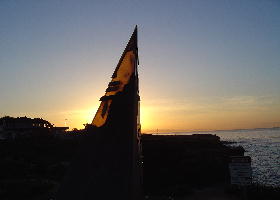 Accounting 75
This is a basic level course in governmental and nonprofit accounting. This course will add to your understanding of accounting principles and practices for non-commercial organizations and explore the unique systems that have evolved to meet the needs of governmental and nonprofit stake holders. By the end of the course, you should have gained an in-depth understanding of more complex governmental and non-profit accounting topics, including: 1.) Financial reporting, 2.) State and local government accounting, reporting and budgeting 3.) Capital assets and long term debt, 4.) Business and fiduciary type activites within state and local governments, 5.) Financial analysis, and 6.) Nonprofit accounting for organizations such as universities and health care organizations.
Student Learning Outcome for this course:
Demonstrate knowledge of the accounting cycle from transactions through financial statement preparation and analysis for governmental and nonprofit organizations.
Online Class Only
This page is only for Spring 2018